Mrbeast's Feastables Now Available at Ampol Foodary
MrBeast's Feastables Now Available at Ampol Foodary
Sydney – 11 October 2023
Ampol Foodary has been unveiled as one of Australia's select retailers for MrBeast's Feastables range of chocolates which are now available on the go, in-store, at Ampol Foodary.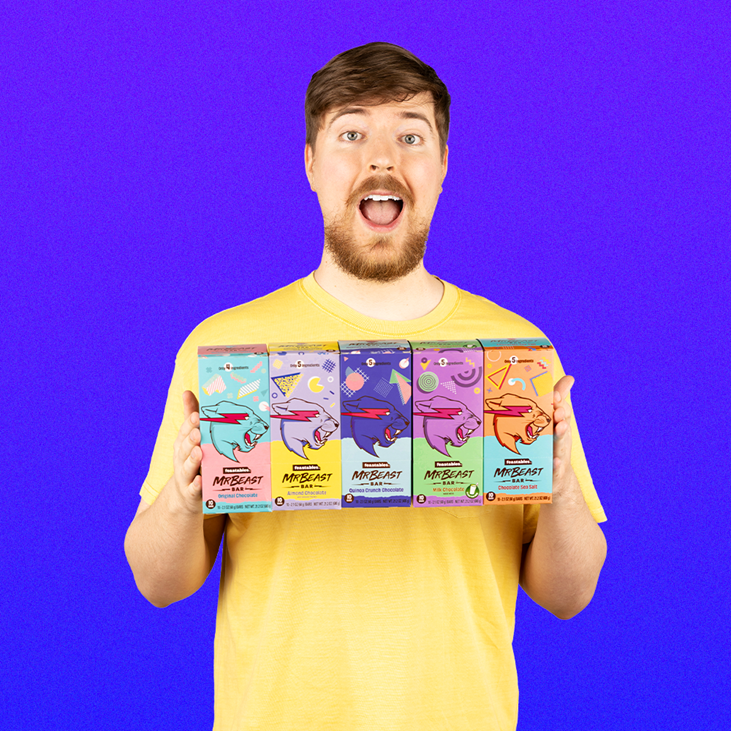 The highly sought-after range of confectionary was founded last year by YouTube sensation, MrBeast.
MrBeast is the world's most popular YouTube creator with more than 190 million subscribers, which includes 11 per cent of the Australian population.
In its first year, Feastables broke into the top 10 chocolate brands in the US and has since sold out at launch in other international markets, including the UK and New Zealand.
Jenny O'Regan, Chief Brand Officer, Ampol, said: "Feastables has captured the hearts and taste buds of millions of chocolate enthusiasts around the world and countless Australians have been eagerly awaiting its arrival on our shores.
"Ampol Foodary is always on the lookout for unique and distinctive offerings for our customers and the release of Feastables at our Foodary sites certainly aligns to this ambition.
"Serving three million customers across our national network, we're thrilled to be one of Feastables' select retailers here in Australia.
"We can't wait to help satiate the desires of those eagerly awaiting the arrival of this treat which has proven a hit around the world."
The Feastables range of chocolates cater for a variety of tastes, coming in Milk Chocolate, Milk Chocolate Crunch and Deez Nutz in 35g and 60g sizes.
Customers can keep an eye out for an upcoming interactive gamified consumer promotion offering customers a chance to participate in a MrBeast-style experience. Further details will be announced soon.
Media contact: