Ampol and The National Road Transport Association announce historic new national partnership
Ampol and The National Road Transport Association announce historic new national partnership
Ampol and The National Road Transport Association announce historic new national partnership
Ampol and The National Road Transport Association announce historic new national partnership
Partnership to deliver more than $15 million in savings for freight industry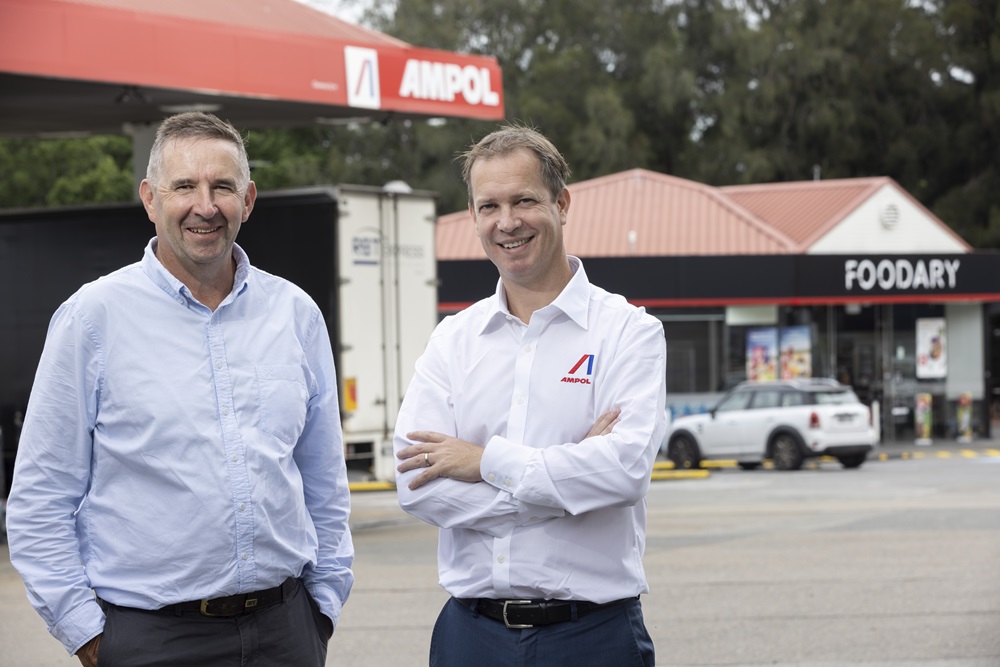 The National Road Transport Association and Ampol have announced a landmark partnership to deliver significant savings on fuel costs.
The deal secures Ampol as NatRoad's official fuel partner and will deliver more than $15 million in savings annually for its members at more than 380 Ampol sites nationwide.
Matt Halliday, Ampol Managing Director and CEO, said that Ampol is proud to support essential services by alleviating cost pressures and improving economic outcomes for Australian businesses.
"We understand that fuel is a significant expense for many businesses, so we are pleased to be able to deliver over $15 million in savings to the freight industry annually through our new partnership with NatRoad.
"Strong global demand, supply side constraints and the situation in Ukraine are all playing a role in exceptionally high crude oil prices that are driving Australian retail fuel prices. At this time, we are proud to launch this new partnership which will help businesses in key industries reduce their business costs and keep Australia moving.
"I'm proud to see Ampol and NatRoad joining forces to support Australian road transport, today and tomorrow, and look forward to strengthening our partnership as we move forward."
NatRoad Chairman Scott Davidson said the deal will be welcome news to a road transport industry that has successfully met a series of challenges during the pandemic.
"Fuel costs make up a significant portion of transport business expenses, so this is a significant announcement," Mr Davidson said.
"It brings together Australia's leading trucking association and the operator of Australia's largest transport diesel refuelling network.
"Ampol has a proud history as an independent Australian company going back to 1900, and has more fuel sites than any other supplier.
"NatRoad has a history of advocacy, independence and delivering member benefits going back to 1948.
"As we all emerge from the disruption of COVID-19, this partnership is about helping road transport operators who deliver an essential service to drive their business dollar further."
NatRoad CEO Warren Clark said the deal gives NatRoad members access to both Ampol's network of one-stop shops for every journey and the advantages of being an AmpolCard fuel account holder.
"Through this partnership, not only do members support the work that NatRoad does in advocating for the freight industry but they benefit their businesses through the support they can get from NatRoad and the smart solutions that come with AmpolCard." Mr Clark said.
"Our industry is second to none in resilience but many members are doing it tough with profit margins of about 2.5%.
"Discounted fuel makes a huge difference to their bottom line, as does single-touch invoicing and convenient access to re-fuelling."
NatRoad members will also enjoy additional benefits, including:
access to Ampol's award-winning FuelPay app for quicker stops;

0% surcharge when paying invoices with MasterCard;

a single, ATO-approved monthly invoice and a range of other transaction reports available online through myAmpol;

simple integration to automatically upload your invoices to Xero or MYOB; and

the ability to collect Everyday Rewards points on all fuel and eligible in-store purchases, which can be converted to Qantas Points or be used as dollars off shopping at Woolworths.
Pictured: Warren Clark, NatRoad CEO (left) with Matt Halliday, Ampol Managing Director and CEO (right)
Media contact: