Ampol Raises Crucial Funds for the Sebastian Foundation Supporting Youth Mental Health
Ampol Raises Crucial Funds for the Sebastian Foundation Supporting Youth Mental Health
Sydney – Monday 15 May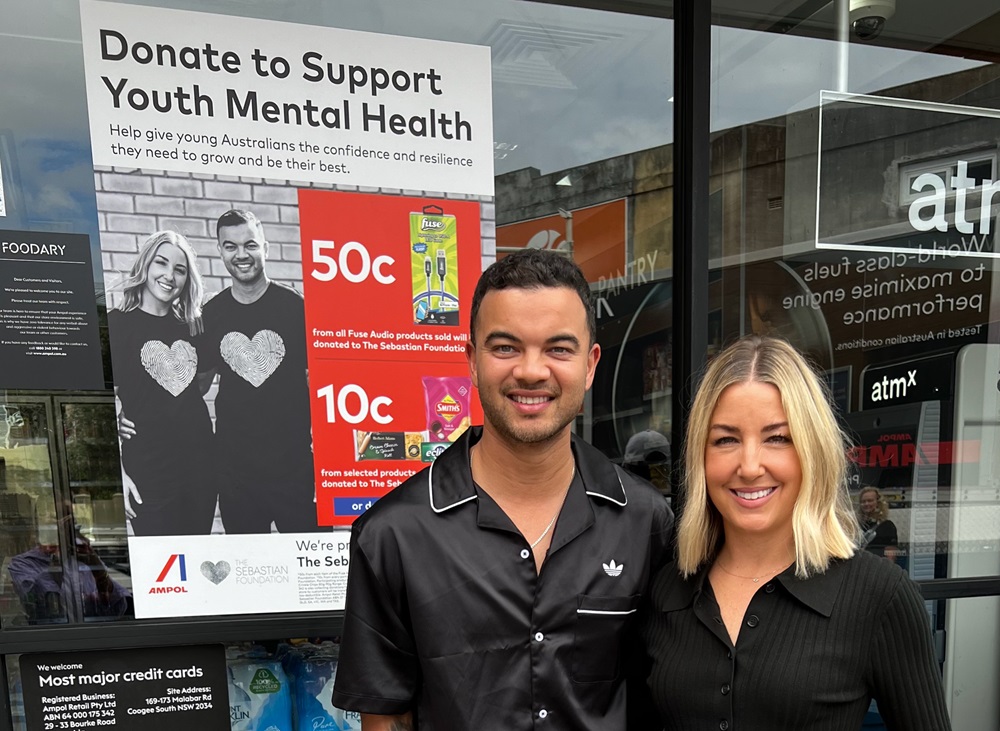 Ampol has announced that with the support of its loyal customers over $400,000 has been raised for The Sebastian Foundation through its March fundraising campaign.
Raised via over-the-counter customer donations at Ampol Foodary and Ampol Woolworths MetroGo stores and contributions from the purchase of selected products, these funds will allow an additional 13,469 Australian students to access the Open Parachute youth mental health initiative.
Open Parachute is The Sebastian Foundation's in-school, curriculum-mapped mental health program that utilises peer-to-peer methods to help educate youth about coping mechanisms pertinent to the challenges of adolescence, such as bullying, anxiety, depression, gender issues and social media, among others.
"The incredible generosity of our customers has allowed Ampol to make a significant contribution of over $400,000 to The Sebastian Foundation, building on our 2022 campaign which raised $258,000," Ampol Executive General Manager, Retail Australia, Kate Thomson said.
"Community safety and wellbeing is an important pillar of our community investment strategy and we are pleased to again be able to contribute to vital youth mental health training. We know these funds will have a positive impact on the wellbeing of young Australians across the country.
"I would again like to thank our dedicated retail team and loyal customers for their support."
The Sebastian Foundation co-founder Guy Sebastian expressed his gratitude for everyone involved at Ampol, including its customers, and the championing of Open Parachute.
"For the second straight year, Ampol customers have dug deep for The Sebastian Foundation and our focus of contributing to brighter futures among Australian youth," Sebastian said.
"At a time where mental health issues remain prevalent throughout schools, The Sebastian Foundation, thanks to Ampol, will be able to help deliver the Open Parachute program to a further 13,469 students this year."
Media contact: