2021 Annual Report
Foundations for the future
Ampol is Australia's leading transport energy distributor.
Our privileged infrastructure, international footprint, supply chain expertise, deep customer relationships, iconic brand and 8,300 passionate people underpin Ampol's position as Australia's leading supplier of mobile energy and provides the foundations to transform our business as energy markets evolve.
2021 Highlights
We achieved strong financial and operational performance in 2021, continued to deliver on commitments to shareholders, progressed growth strategies, continued our rebrand and put the foundations in place to transform as energy markets evolve.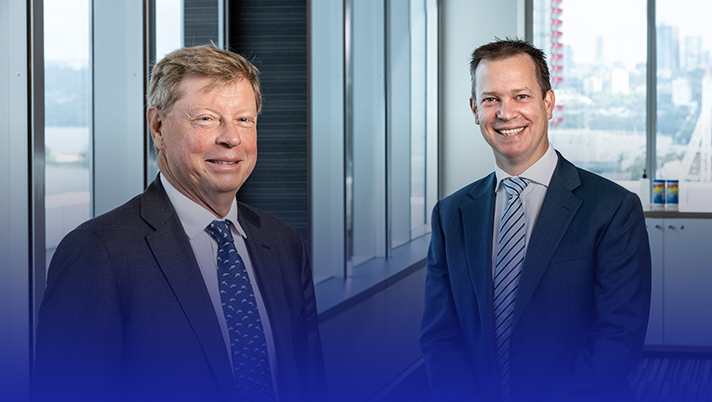 CEO & Chairman's Message
A message from our Managing Director and CEO, Matt Halliday, and our Chairman, Steven Gregg
Future Energy and Decarbonisation Strategies
Ampol is committed to reducing its carbon footprint across the value chain and supporting the energy transition.
Our financial strength, integrated end-to-end supply chain, including manufacturing and distribution capabilities, as well as our iconic Australian brand, customer relationships, industry knowledge and market leading position in the transport energy sector will enable us to build energy solutions that can support the transition and broader change across the Australian economy.
In 2021, we set the foundations for our business to reduce emissions and transform along with the energy needs of our customers.
We launched our Future Energy Strategy, which sets out steps we are taking to extend our customer value proposition and target new opportunities in electricity, hydrogen, biofuels and carbon. This Strategy will enable and accelerate the transition for our customers as their energy needs evolve.
Building our future energy team, including increasing capability and upskilling employees, was also a focus in 2021. By the end of 2021, 42 new roles had been created, with 48% of these roles being fulfilled by existing employees. Reskilling our current employee base will continue to be a focus over the coming years as we evolve our assets.
Through our Decarbonisation Strategy, we have set an ambition to reach net zero emissions on an absolute basis across our operations (Scope 1 and 2) by 2040, with operational emissions reduction targets set for 2025 and 2030, consistent with meeting this objective.
Our strengths enable us to successfully participate in emerging future energy markets
We believe that our strengths enable us to successfully participate in opportunities arising from the energy transition. The combination of our existing assets and infrastructure, capabilities and brand will be key in supporting the transition and allow us to create new customer value propositions aligned with their decarbonisation goals. Our key strengths and opportunities include:
– strong existing relationships with mobility customers, embedded across both consumer and business channels, provide a natural starting point to move into the electricity market to serve their future energy needs;
– privileged existing industrial land and assets (including Kurnell and Lytton) which can be repurposed for manufacturing, storage and distribution of new energy solutions;
– drop-in and transitional solutions to existing supply chains, such as biofuels;
– evolving our retail network, Australia's largest, as customer needs change;
– working with our significant business customer platform to develop and build new solutions; and
– a commodity risk management capability and mindset.
We are already leveraging these strengths to create new solutions for our customers. Examples include the launch of our carbon neutral fuel pilot program with our business customers, which provides an interim solution for customers who are wanting to take immediate climate action and offset emissions associated with their consumption of fuel, while helping to support important environment and community projects in Australia and overseas. We've also taken steps in 2021 to evolve our infrastructure positions through a green hydrogen production plant pilot at Lytton, and the evolution of our retail network through the establishment of a VPP pilot in South Australia and the announcement of an EV fast-charging station roll-out nationally
We are building partnerships to support entry into new markets
Ampol is working with a range of partners to collaborate on solutions across electricity and hydrogen.
This includes supporting the launch and development of a new Australian clean energy storage start-up, Endua, on the delivery of a hydrogen-powered energy storage solution that is sustainable, reliable and affordable to key industries across Australia. Endua is also supported by CSIRO and Main Sequence, and we are working closely with them and the Endua team to support commercialisation of this new technology.
Ampol has also installed Tesla Powerwall batteries and solar systems at three of our retail sites to form a VPP pilot. This project is expected to provide energy savings and reductions in Scope 2 emissions, as well as generating new revenue streams for Ampol over the longer term.
In July, we entered a funding agreement with ARENA to commence the delivery of a fast-charging network to support the uptake of battery EVs in Australia. As part of this agreement, we will deliver EV fast charging to more than 200 bays at over 100 retail sites across the country
As part of our objective to utilise our privileged infrastructure positions to participate in the emerging hydrogen industry, Ampol also entered an agreement with Fusion Fuel Green to pilot a green hydrogen production plant at our Lytton refinery
Decarbonising our operations
We have identified five decarbonisation goals to guide our approach to reducing our emissions, together with actions through to 2025 to enable our efforts and improve our emissions performance over time.
Our goals are:
1. to reduce carbon emissions associated with our operations targeting net zero emissions on an absolute basis (Scope 1 and 2) by 2040;
2. to help our customers reduce emissions from their use of energy products;
3. to increase our investment in lower carbon energy over time;
4. to collaborate with our supply chain partners to reduce emissions associated with our industry; and
5. to advocate more actively for policies that support a net zero economy.
Since announcing these goals in May 2021 and putting in place decarbonisation plans for both our Convenience Retail and Fuels and Infrastructure businesses, we have taken tangible steps to decarbonise our operations.
Key achievements included the establishment of a sustainability-linked loan, establishment of a two-year renewable energy procurement contract in WA supplying 100% renewable energy to all of our retail sites, and the commencement of our VPP trial in South Australia. To support these activities, we are establishing a governance group, chaired by our Group Chief Financial Officer, to oversee group-wide decarbonisation activities.
We have also become founding members of the Australian Climate Leaders Coalition, advocating for a net zero emissions economy by 2050.
Our Operations
We operate a portfolio of highly strategic assets, including privileged infrastructure located across key demand centres, and have the leading branded retail network with 1,881 sites nationwide
Our strong infrastructure position is augmented by our supply chain expertise, including a rapidly growing international presence through our trading and shipping operations in Singapore and the United States. In 2021, our trading and shipping business sourced from 20 countries across the globe.
This position and expertise enables us to safely and reliably serve our deep customer base, which is diversified across both wholesale and retail channels. This includes our network of approximately 80,000 business customers, a retail network that serves approximately three million customers each week and our market-leading card offer with AmpolCard.
The flexibility and strength of our positions highlight the significant transformational opportunity the energy transition presents for Ampol, and our ability to participate in emerging markets.
Operations Reports
Sustainability
In executing our corporate strategy and delivering on our company purpose – Powering better journeys, today and tomorrow – we recognise the need to take a responsible and long-term view to delivering sustainable value for our customers, shareholders, local communities and employees.
Our approach involves making sustainability core to decision making and balancing environmental, social and governance aspects with our broader strategic objectives.
Other Reports