Lubricants
Want a chance to win 1 of 50 $500 AmpolCash eGift Cards?*
For every litre of automotive Mobil engine oils purchased at Ampol, get a chance to win! Learn more in-store.
LEARN MORE
Find the right oil
Whatever your needs, we've got you covered. Find the right lubrication solutions here.
FIND THE RIGHT OIL HERE
My Car
Tried and tested lubricants for Australian conditions. The care your vehicle deserves for a longer engine life.
EXPLORE OUR ENGINE OIL RANGE
World-class solutions. Australian expertise
Ampol and ExxonMobil – a lubricants alliance to bring Mobil's world class lubricants brands and technology to our customers across Australia.
For over 120 years, Ampol has been a trusted and reliable supplier of quality products.
Our customers know us and trust us for our knowledge and capabilities in sourcing and manufacturing high quality and top performing oils and lubricants.
As we revitalise the Ampol brand, we are committed to evolving our lubricants offering to support the changing needs of our customers. We've found our perfect fit in ExxonMobil and have entered a marketing alliance to blend, distribute and market Mobil™ lubricants to our customers across Australia.
ExxonMobil is recognised as a global leader in lubricants with a history dating back more than 150 years.
Our alliance brings together Mobil's world-class products and lubricant technology with Ampol's commitment to delivering the very best solutions to customers for Australia's unique conditions.
Our extensive national distribution network, supply chain expertise, along with our local production and import capabilities supports the delivery of Mobil lubricants to customers across the country.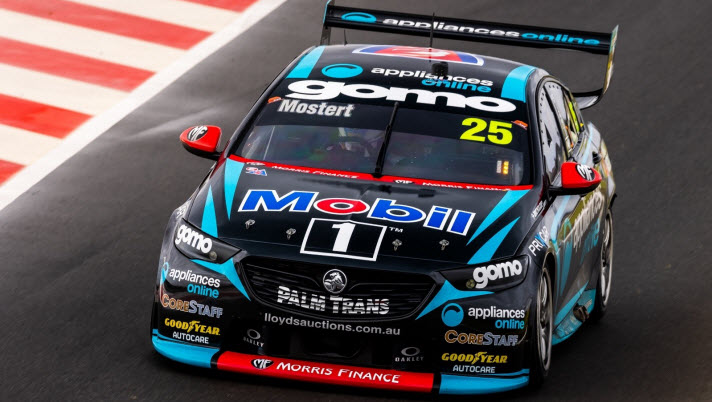 Mobil 1™ in motorsport
Top race teams competing in the world's most prestigious motorsports championships have traditionally relied on Mobil 1™ as their preferred motor oil.

Mobil 1 brand has a storied history in motor racing, dating back nearly 50 years. From the global pinnacles of the World Rally Championship and Formula 1, all the way to our very own Supercars Championship with Walkinshaw Andretti United in a partnership lasting for decades.
Where to buy
We work closely with a national network of Ampol Distributor Partners. Expect the very best in expert advice, professional service and reliable delivery in your local community
© Mobil is a trademark of Exxon Mobil Corporation and used under license by Ampol Australia Petroleum
*T&Cs apply, See https://www.ampol.com.au/fuels-and-oils/lubricants/promo AU res 16+. Ends: 11:59pm AEST 5/7/22. Max 1 entry p/transaction. Retain receipt/s. NSW Authority No. TP/01832, ACT Permit No. TP22/00760, SA Permit No. T22/585.