Lubricants Solutions
Lubricants Solutions
World class solutions, Australian expertise. Ampol is trusted by businesses to deliver solutions for the tough environment of Australia, with the reliability of proven lubricant expertise through local manufacturing and import capabilities.
Powering Better Journeys
All around the world, drivers and fleet managers rely on the heavy duty performance of our range of Mobil ™ lubricants. Chosen by many of the world's leading original equipment manufacturers (OEMs) and often developed to meet their specific challenges, Mobil oils don't just meet the needs of modern commercial vehicles, they often surpass them.
Headlined by the Mobil Delvac™ brand of engine oils, our range of heavy duty commercial lubricants are formulated for modern, low emission engines to deliver:
• Excellent cleaning qualities
• Reduced engine friction to enhance performance
• Better fuel economy
• Improved high-temperature performance
• Increased effectiveness at low temperatures
• Outstanding engine protection
• Greater environmental protection
Our range of Mobil branded heavy-duty lubricants are recommended for vehicles and equipment operating in the harsh environments and severe conditions typical of transport, mining, energy and agricultural industries.
Powering better journeys for Australian business
Whether you're growing wheat in Werris Creek or running a commercial fleet in Melbourne, you need a fuel and oil partner who is with you for the long haul. Ampol has been working with businesses across Australia for more than 120 years, keeping the wheels of industry turning. We've built our name on delivering world-class products and exceptional value backed by expertise, advice and service that help drive our business customers' success.
As we revitalise the Ampol brand, our alliance with Exxon Mobil to distribute Mobil oils and lubricants reflects our commitment to evolving our product offering to support the changing needs of our customers.
Mobil's range of heavy duty lubricants and specialised products for industry are backed by a 150 year legacy of innovation and proven performance. These world-leading products have been developed to meet specific industry sector challenges, often in close collaboration with original equipment and vehicle manufacturers.
Whatever the business and whatever the sector, with the range of Mobil oils and lubricants, Ampol is committed to helping your business to maximise performance and productivity while reducing costs and servicing needs to optimise your business fleet investment.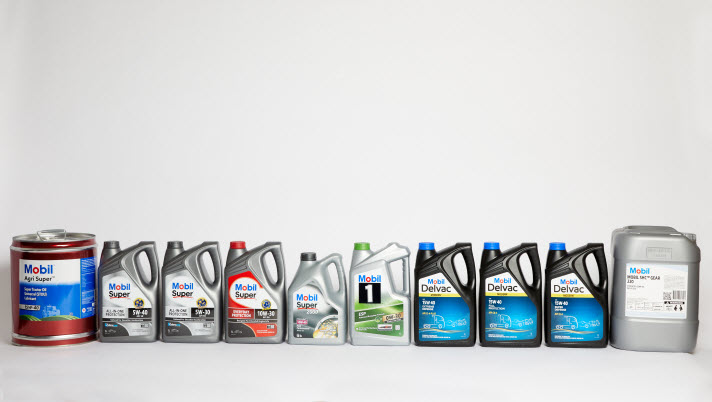 Mobil Serv℠ Services
Mobil Serv℠ Lubricant Analysis delivers the full spectrum of analysis on your Mobil™ branded lubricants.
Power your business forward
Reach out to our dedicated team to start your journey.