Boost Juice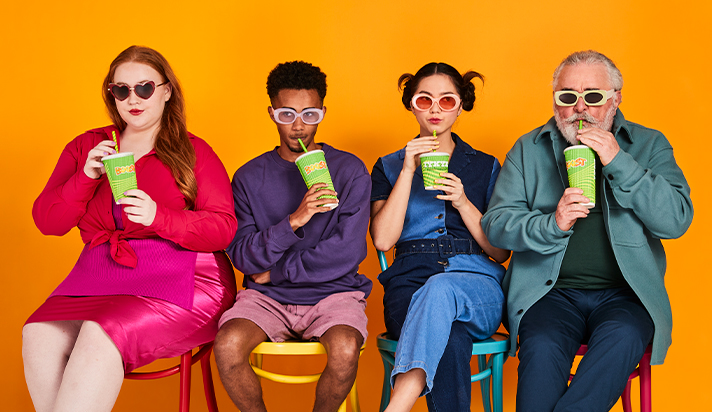 Boost Juice. Love Life.
Who's thirsty? Boost is all about flavour first, which doesn't make your decision on which juice, smoothie, crush, treat to order easier (but tasty to the max either way).
Love this for you? Boost Juice is conveniently available in over 35 Ampol stores.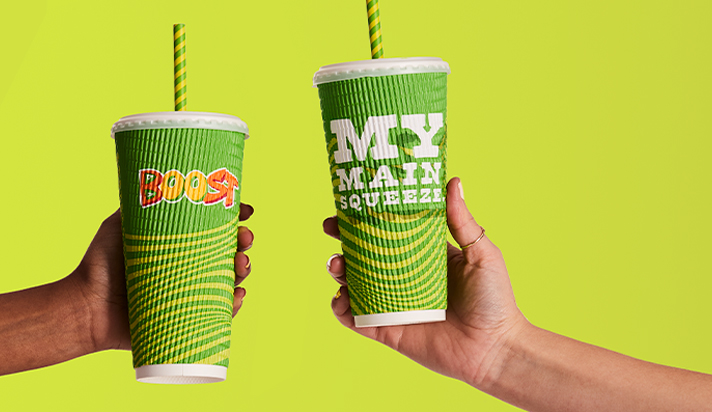 Smoothies, Juices, Blends & Crushes
The menu at Boost Juice is free from preservatives, artificial colours and flavourings. Available in 3 sizes, Boost drinks are made from simple, natural and absolutely delicious ingredients. Low-fat, dairy and gluten-free options catering for every taste and need are also available.
Give your day a boost
Smoothies
Grab a deliciously refreshing smoothie blended using Boost very own exclusive frozen yoghurt, fruits, ice and more to create a flavour that your taste buds will love.
From the classic Mango Magic combining Mango, Banana and Vanilla flavours to the low-fat and energizing Weekend Warrior, at Boost Juice there's a smoothie for everyone.
Juices
Bursting with flavours and freshly made with real fruit and veg, our juices will bring a smile to your face with every sip.
Start your day with an Immunity Juice† made of strawberries, freshly squeezed juices and with an added booster twist to it. Enjoy a Veggie Garden Juice packed with all the goodness of spinach, carrot, celery, cucumber and more. There's a perfect Boost juice for everyone.
†Boosters with this symbol and Whey protein is not recommended for young children under 15 years, pregnant or lactating women.
Blends
Stepping up your self-care? Treat yourself to a Boost Blend.
Our Boost Blends are dairy and gluten free and the perfect choice to give your day an extra kick. Try a Two & Five Blend†, a low-calorie blend packed with vitamins and minerals to put a spring in your step.
Crushes
Treat your taste buds with one of our refreshing cruses made with fresh fruit, sorbet and ice and the perfect way to crush your day. Try a Lemon Crush for a citrus zing, or perhaps a Lychee Crush for a tropical flavours.
Protein Balls & Snacks
If you find yourself feeling peckish and looking for a snack, look no further. Our stores range yummy protein balls packed with goodness, delicious banana breads, popcorn and more to help you boost your energy.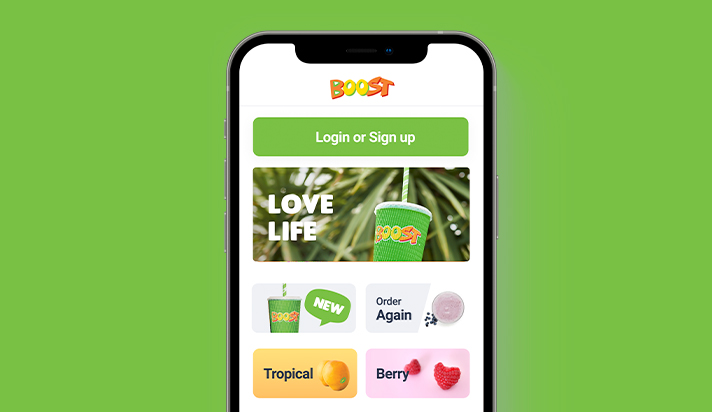 Ordering your Boost Juice is easier with the Boost App. 
We've been working with Boost Juices to ensure you can boost your day in more convenient ways. Available in selected locations¹, you can now pre-order your favourite Boost Juices and Smoothies in the Boost app.
Product availability may vary by store. Boost Juices may contain allergens and caffeine. Images in this website are not reflective of the quantities or full ingredient listing contained in the drinks and are used for illustrative purposes only. †Boosters with this symbol and Whey protein is not recommended for young children under 15 years, pregnant or lactating women. ¹Boost App pre-order is currently available in 8 stores. Stores currently enabled in the app: Ampol Foodary Chinderah, Ampol Foodary Edmondson Park, Ampol Foodary Granville, Ampol Foodary Marsden Park, Ampol Foodary Morningside, Ampol Foodary Mudgeeraba, Ampol Foodary Padstow, Ampol Foodary Sippy Downs, & Ampol Foodary Weston Creek.