Powering The Journey Towards Reconciliation
Powering the journey towards reconciliation
By Matt Halliday, Managing Director and Chief Executive Officer
This week we were proud to launch our second Innovate Reconciliation Action Plan (RAP) for the 2022-2024 period.
As a major national company that has a deep history in modern Australia, we understand our responsibility to contribute positively to communities. We also understand how our reach can play a significant role in providing opportunities for Aboriginal and Torres Strait Islander peoples and furthering the reconciliation journey in Australia.
Reconciliation is an important part of our history and our future
Our business has undergone significant transformation over the past 18 months. We introduced a new brand, new leadership team, committed to ongoing operations at our Lytton refinery and launched our Future Energy and Decarbonisation Strategy to position ourselves for success as energy markets evolve. We also made a significant investment in improving our culture and have realigned our diversity and inclusion objectives, recognising the important role our people play in our ongoing success.
At Ampol, we see reconciliation as a critical part of our journey. Ongoing patterns of exclusion and racism have meant that Aboriginal and Torres Strait Islander peoples face greater health problems and have more significant barriers to education and employment. We believe that by utilising our network, scale, people and relationships to provide employment, procurement and other economic opportunities, we can help close this gap and build a better Australia as we transform our business for the future.
Our vision for reconciliation
Our vision for reconciliation is one where Aboriginal and Torres Strait Islander peoples have equitable participation in Australian society and where all Australians respect the long heritage and culture of First Australians.
Our company has always been about more than fuel. Fuel may be the foundation of our business, but our motivation and purpose come from the passion of our people and the dedication we have to the communities that we serve.
As we emerge from COVID-19 and turn our focus to delivering cleaner energy for our customers, we believe that the empowerment of Aboriginal and Torres Strait Islander peoples is key to developing a sustainable economy that can advance communities and achieve better economic equity overall.
Shaped by our new purpose of Powering better journeys, today and tomorrow, we will not only power better journeys for our people, customers and communities into the future, but we will also power better opportunities for Aboriginal and Torres Strait Islander peoples, their communities, and their businesses.
Our priorities over the next two years
Through our RAP, we're committed to making a difference in the areas of relationships, respect, opportunities and governance. We will be focusing on initiatives in the areas of employment, procurement, cultural awareness and community.
These initiatives include:
Enhancing opportunities to build and maintain relationships with Aboriginal and Torres Strait Islander peoples and businesses, and continuing to invest in important youth education programs, including through our long-term work with the Clontarf Foundation and Stars Foundation.

Committing to exploring opportunities that positively influence our employees, our partners and customers to advance reconciliation. We will re-engage our cultural awareness strategy that reinforces the importance of reconciliation and roll out training across the organisation.

Formalising our Aboriginal and Torres Strait Islander Procurement Strategy and actively engaging our business on Aboriginal and Torres Strait Islander procurement opportunities.

Developing new initiatives to improve and increase Aboriginal and Torres Strait Islander employment outcomes, as well as working closely with partners, including customers and other stakeholders across our business.
You can read our full RAP here.
I look forward to working with our people, customers and partners on this important journey to reconciliation and keeping you updated on our progress.
Ampol acknowledges Aboriginal and Torres Strait Islander peoples as the First Australians and the Traditional Custodians across Australia. We pay respect to the Elders of the past, present and emerging in maintaining the culture, country and their spiritual connection to the land.
About the Author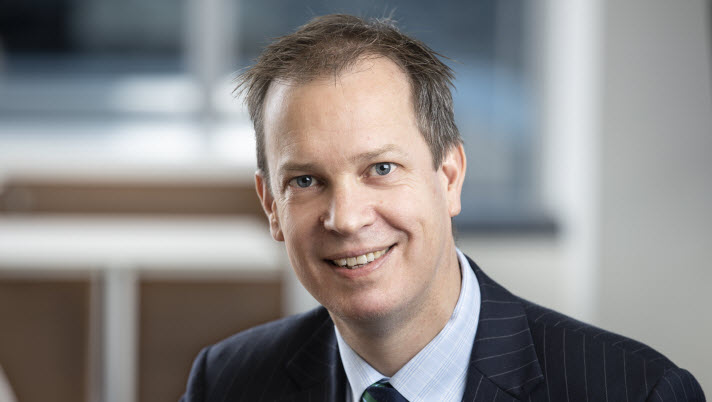 Matthew Halliday
Managing Director and CEO
DATE OF APPOINTMENT
29 June 2020
Matthew Halliday was appointed Managing Director and Chief Executive Officer in June 2020. He joined Ampol in April 2019 as Chief Financial Officer.